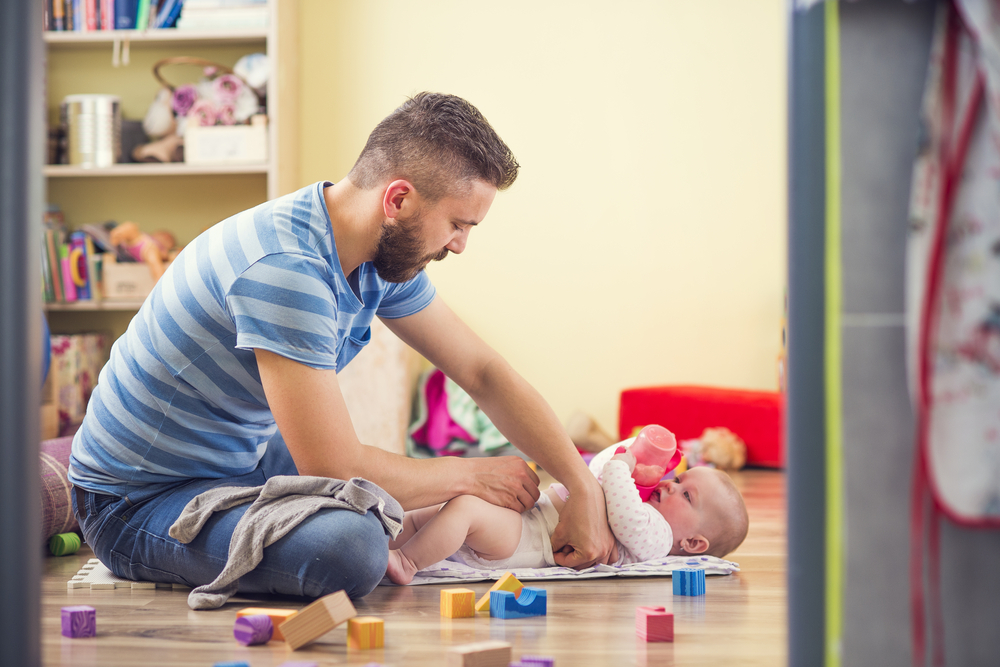 What's the best way to father? Looking at things from a biological perspective the answer is – it depends.
It depends on the options available to a man: fathers, like all humans, are very flexible in the strategies they follow, and the best way to be a dad will depend on what the kids need from him and what he's in a position to provide.
In one scenario we might see a warrior from the Paraguayan Aché tribe, who spends his energies fighting rival groups. He has very little contact with his kids but he's doing the important job of protecting them from harm in a very violent society. At the other end of the scale, the world champs of hands-on fathering are the Aka – a hunting and gathering and relatively peaceful tribe living in central Africa. Aka dads spend an impressive 47% of their waking hours in contact with their kids and are equally as likely as mums to feed, care for or play with them. They're in a position to do this because the Aka hunt in family groups and so fathers are near their kids most of the time.
Both kinds of dad are putting in the hours to invest in their kids, but using a very different currency.
So what about Western fathers?
For much of the 20th century, men were expected to be the main earners and so a good dad was one who brought home the bacon and he certainly wasn't expected to take time off to change nappies. But as women have now taken on a huge share of the earning burden it makes total sense for men to share in the work – and the joy – of raising the kids.
A no-brainer you'd think, but it seems that there's a mismatch between our attitudes at work towards fathering, and our needs in the modern world. Men simply aren't expected to take much time out of their jobs to be involved in childcare and if they do they often face a serious backlash.
It's not that men can't do parenting – those Aka fathers, as well as a growing number of stay-at-home-dads in this part of the world, are testament to that.
There's no biological reason why men can't look after babies and children as well as women, aside from the breastfeeding part, and if dads take a hands-on role, their hormone levels respond to help them do that effectively.
So we're at a perfect point in our society for fathers to take a role in childcare equal to that of mothers. But mostly it's not happening. Many men would love to spend more time with their kids but don't feel they can take paternity leave even where it's offered for fear of being seen as not serious about their job. Employers may think that's just fine as it'll save the aggro and expense of covering for fathers – but that would be a mistake.
Research from the University of Edinburgh demonstrates that encouraging fathers to take leave will more than pay for itself in terms of staff engagement and retention. Fathers who felt supported by their employers with well funded parental leave, social support and flexibility were more likely to be engaged with their work and stay in their jobs, the researchers found.
Clearly it's time for leaders to step up and promote a pro-fathering culture in the workplace, and it is going to be better for everyone. Here's why:
Happy fathers, happy mothers, happy kids
Employers who prioritise supporting dads will attract and retain talented fathers, but not only that, they'll be helping women too: When fathers start expecting more parental leave and time off to look after a sick child, flexibility stops being a women's issue and starts being good business sense so this means companies with good policies around flexibility for working parents will reduce the motherhood penalty for women and see their gender pay gap decrease.
And of course when dads are at home, mums have more freedom to pursue their careers.
Kids stand to gain from dad being home more too: Fathers do parenting in a different way from mothers, and children with hands-on dads learn about dealing with challenges in the outside world. They also experience gains in IQ and a greater chance of upward social mobility as they get older.
Reduce sexism and sexual harassment
In animal species where males don't do much childcare, they tend to be at loggerheads, competing over sexual access to females – think male chimpanzees or elephant seals. In those types that do have biparental care, male aggression gives way to male-female cooperation – remember the caring albatrosses or the dedicated penguin parents made famous in Attenborough's documentaries?
It stands to reason then, if men are encouraged to take time off for their babies and kids, and are respected for doing so – even better if a male boss is doing it too – there's going to be a strategy shift for men. If we can harness men's nurturing side then it's not going to be about dominance competition among men with women being the sexual prize. There's going to be more respect between men and women.
Move towards a more inclusive working structure, increasing productivity and wellbeing for everyone
Driving culture change in this way so that flexibility becomes a business imperative rather than an annoyance, where there's greater cooperation and respect, and where there's less overt competition for status means we can get to a place where women will naturally gain more influence and where decisions are made in a more inclusive way. Such a mode of working means being able to look after people's needs for autonomy in their work, and the opportunity to take care of their social and family relationships. A happy workforce is a healthy, productive workforce.
The time has come for a pro-fathering culture. It's win-win all round.
So what steps can we take within workplaces and organisations to achieve this father friendly culture? This is going to be a major discussion point at the upcoming "Managing to be Dad" conference in Edinburgh on November 26th 2019. This event has a fantastic speaker line-up and definitely not one to be missed if you are an HR professional, a business/team leader or a working parent. Tickets available here.