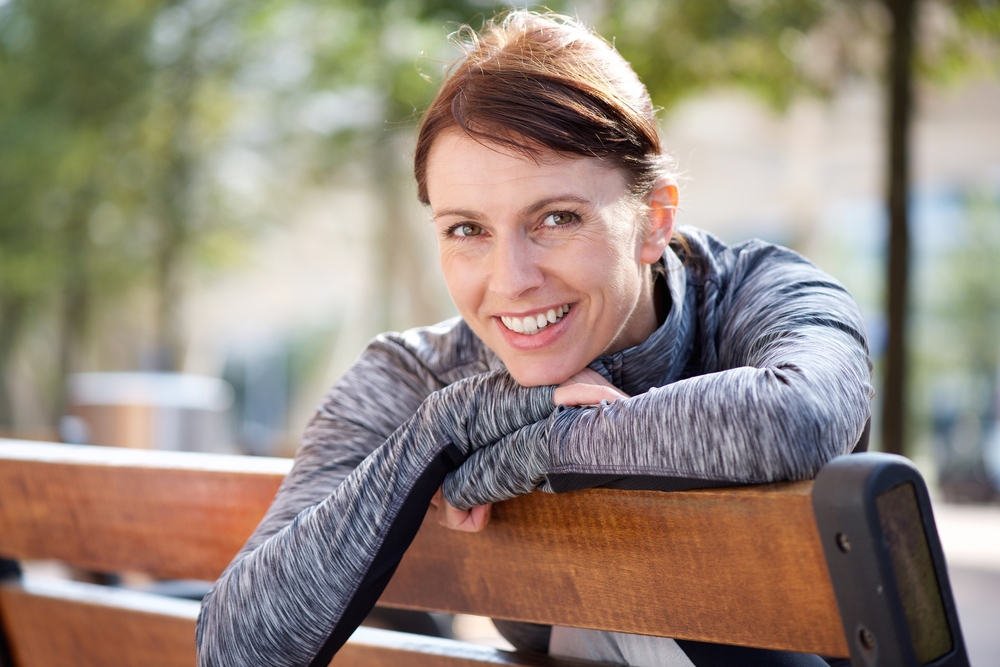 For smart women who can detect BS a mile off!
Are you trying to sort out relationship problems or are you searching for a new partner who can really meet your needs? If so you might be tempted to sign up for the programs that promise you the "secret" or the "formula" for success in finding the "man of your dreams" or your "happy ever after".
It can be very tempting to believe in these promises when you've been putting up with a bad relationship or when you've been alone for a long time – the "guarantees" sound so good! But you, as a smart, intelligent woman will have your BS detector sounding alarms! If it sounds too good to be true – it is!
The good news is you can find a great partner and you can have a fantastic relationship!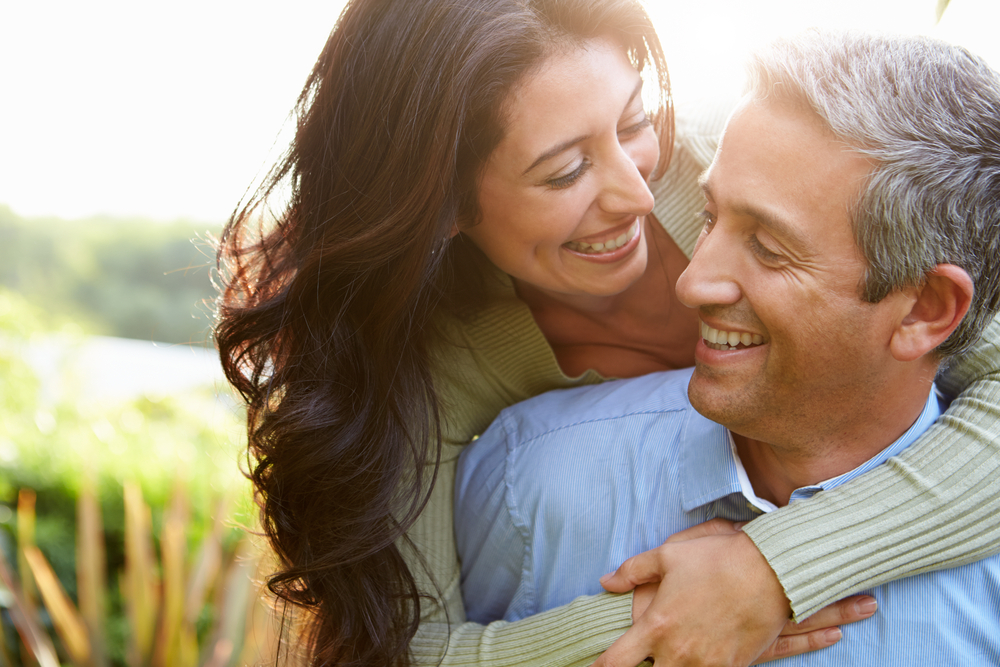 It is totally possible to seriously increase your chances of finding a great partner for long-term happiness, and also totally possible to learn how to have a fantastic relationship. But it's not about secrets or a short-cut formula, it's about understanding why we humans have the tendencies, foibles and preferences we do when it comes to who we fancy and what we want from relationships. And it's about using that knowledge to analyse what's going on in our own lives and to make changes for the better.
Over many years of writing, researching and consulting on human behaviour around relationships I've developed methods to help people find the love they crave – all using peer-reviewed science and real experience. If this sounds like what you need do contact me for a discussion about how I can help!
Why relationships aren't easy…
It's not really surprising that so many of us have a hard time in the relationship department, given that we humans were never "designed" for relationship bliss – although that doesn't mean we can't have it if we understand what's going on!  Like all other animals, humans evolved to behave in ways that increased, not our happiness, but our survival and reproduction. That includes the ways we conduct our relationships and who we're attracted to and it means we often find ourselves behaving in ways and being with people that really don't help our long-term contentment.
I can help!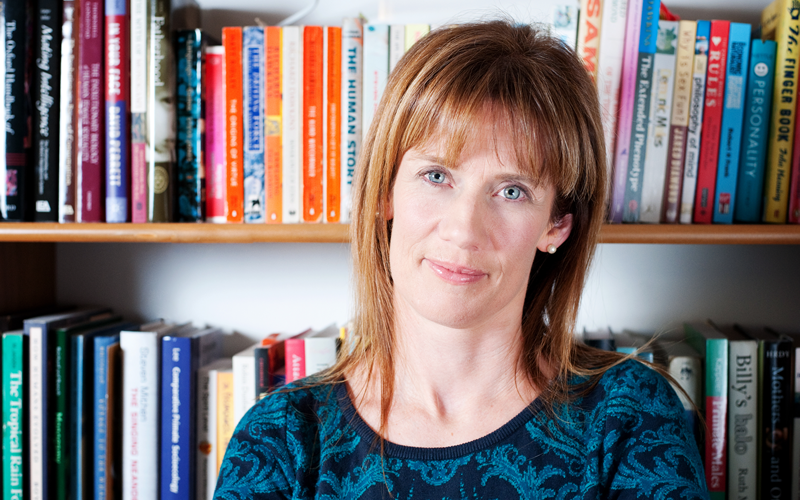 I am an evolutionary behavioural biologist and I've been studying, writing, and consulting on behaviour around romantic and sexual relationships for the last 15 years. I've used my knowledge of the biology of attraction and relationships to help many people figure out
how to avoid the pitfalls that result from our innate tendencies. I can show you how to identify and be attracted to a partner for long-term happiness, and how to have relationships that help you grow rather than holding you back.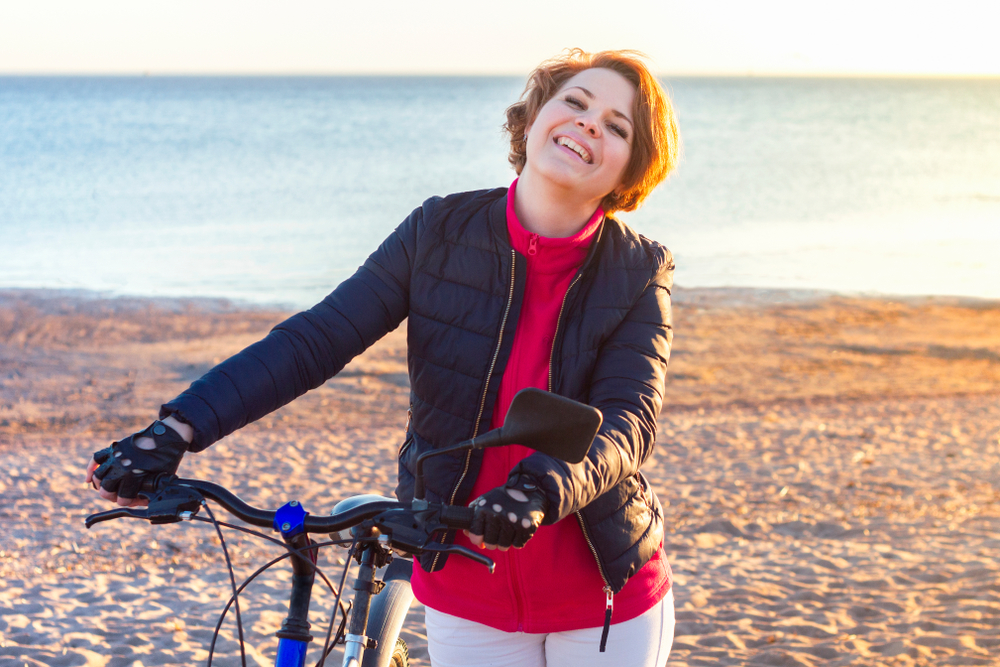 Why I specialise in helping women of over 50
It's the age-group I belong to and I'm very familiar with the challenges that we post-reproductive women face: I myself have navigated a variety of relationship issues, negotiated the older dating scene, and I've found love and success through following my own scientific advice!
We older women have a special set of obstacles to deal with but also some great advantages when it comes to relationships and finding a good partner – it's a fabulous stage of life to be in!
But there's really not much advice out there for 'women of a certain age'. This is why I've chosen to focus my energies on helping women in this life stage and through my research and experience I've built up a strong expertise to deliver the best guidance for you.
Contact Me to Discuss How I Can Help
Need help to find a great partner for a rewarding, secure relationship?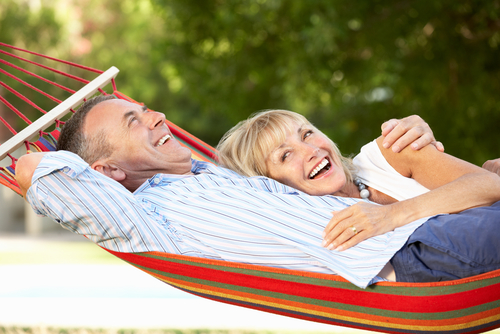 - Do you keep lusting after edgy, sexy guys but find when it comes to relationships they don't meet your needs?
- Do you find it impossible to fancy nice, considerate men?
- Have you tried online dating but find yourself wasting time messaging and meeting totally unsuitable men?
- Are you an older single woman and finding that men your own age are going after much younger women?
If your answer to any of these questions is "yes" then I feel your pain! I've been there myself and it was tough going. Eventually though I began to realise, given I've spent the last 15 years researching and writing on human behaviour, that I should take a more scientific approach!
The Science Works!
So I started applying my knowledge of the biology and evolutionary psychology of mate choice and dynamics to my relationship decision-making, with the result that I'm now happily married to a wonderful man. If I'd stuck with my old relationship habits I'd never have given him a chance and wouldn't have discovered what a total gem he is!
I Can Help You to Apply the Science!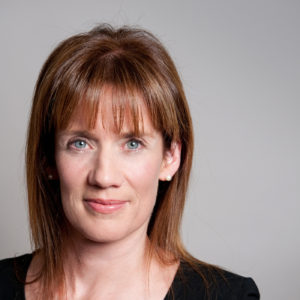 I can help you to do what I've done. If you'd like to have a one-to-one chat with me over video-link (or just audio if you prefer) I can talk you through the science of attraction and relationships, as well as bringing my own relationship experience to bear. We'll discuss your relationship history and your particular issues and concerns. We'll talk about the important scientific concepts around partner choice: mate value matching, sex ratios and more. We'll measure your personality scores, your attachment style, your sociosexuality and use these to help you inform the way you find, select and attract the best partner.
Want the Best Chance of Finding That Wonderful, Lasting Relationship?
I can seriously improve your chances of finding a fantastic partner by helping you to:
Stop wasting time on men who aren't good relationship material
Identify the kind of man you can be yourself with and can grow with
Increase your opportunities for meeting good potential partners
Find the right kind of man sexy
Be confident in your own worth, attractiveness and uniqueness
Understand which men are a good match for you so that you can attract one, be attracted to him, feel confident that you can keep him, and be happy to stay with him in a rewarding and secure relationship.
If this sounds like the help you need, contact me and in the message box give me an idea of your particular issues and concerns around relationships and finding a partner. That way I can let you know if I'm confident I can help and I'll get back to you as quickly as I can. If you prefer I'm happy to offer a free, 30-min, no-strings-attached call.
Please contact me to arrange a call:
Rates: Zoom calls are GBP 90 per hour or GBP 320 for a package of 4 one-hour calls, payable in advance by bank transfer or Paypal. If you'd like an initial 30 min call, that's free!
Would you like to understand and improve your relationship?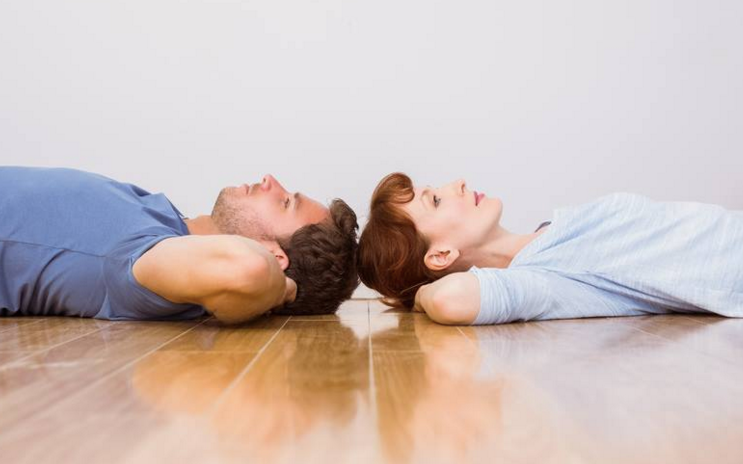 - Do you think you may be in a controlling or abusive relationship?
- Are you worried that your partner may be unfaithful or have you experienced infidelity in your relationship?
- Do you feel that you and your partner have grown apart?
- Are you unhappy in your relationship but worried about being on your own?
- Are you wondering whether to stay or to go?
I've been there!
I can relate to all of these feelings and predicaments having experienced many difficult relationships through my life, and I've spoken to many women having these dilemmas and many more. Several years ago, after a particularly bad relationship I was desperate for some advice – had I made the right decision in leaving? Was I the one that was actually in the wrong? Was I going mad? I really needed some answers to help me move on and feel I was making the right decisions but the only help on offer was with therapists or counsellors who would listen to what I had to say – but not to offer any opinions or advice.
I can offer you something different from the traditional approach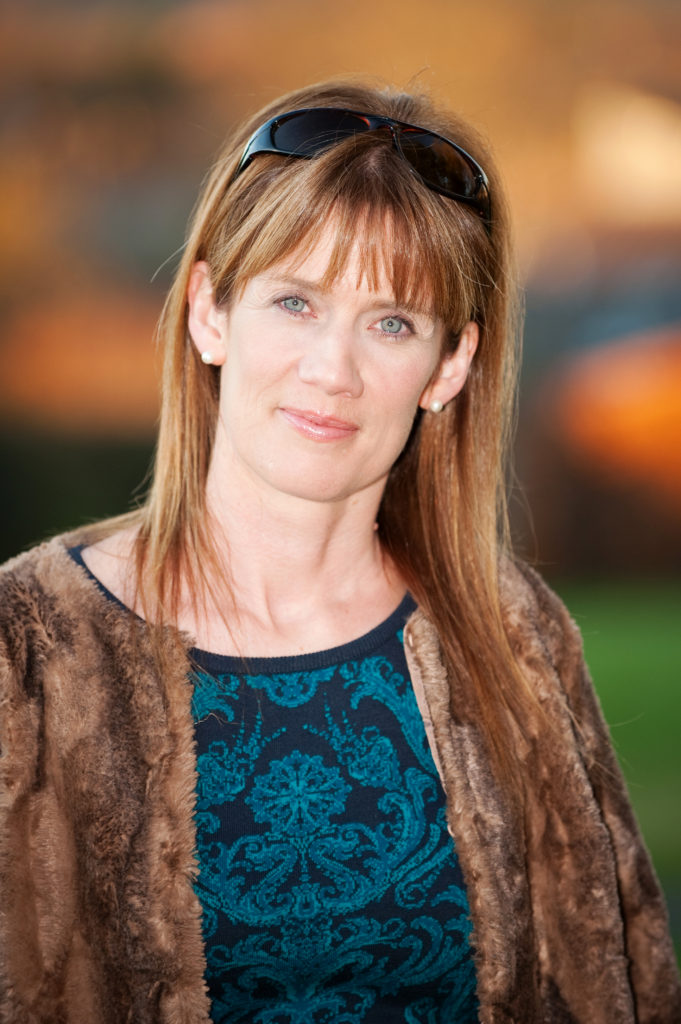 Solid advice and opinion is exactly what I can provide for you! Of course more traditional coaching/counselling can be extremely valuable in many cases – but if you feel you need something different; some actual advice based on the science of behaviour, and also based on a wealth of personal relationship experience plus many years of consulting, then this is where you need to be.
What we'll talk about
During a video call, or series of calls, we'll discuss your relationship issues and concerns and look at potential solutions through applying the science of relationships. We'll talk through the areas where understanding your own personality and attachment patterns, as well as those of your partner, can help illuminate a path forwards. A consultation call with me will mean you can get stuff off your chest, as you would with a friend, but in this case you'll be speaking confidentially with someone impartial who has specialist scientific knowledge to help you, as well as a ton of relevant experience!
What will you get from the discussion?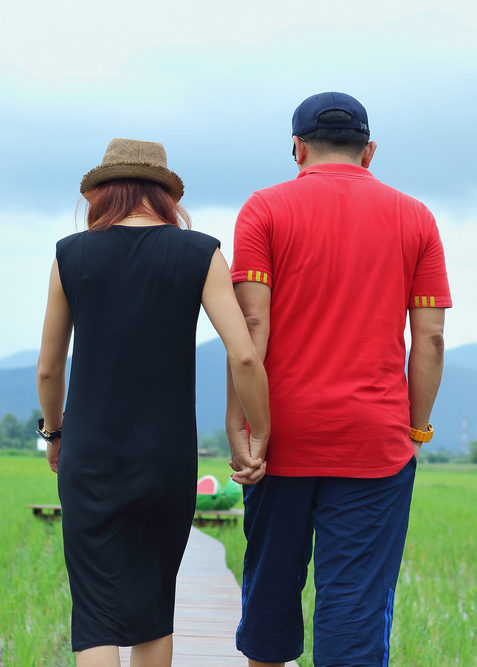 In many cases I'll be able to help you understand what's going on in your relationship so you can adjust your expectations or attitudes, have fruitful discussions with your partner, and ultimately change behaviour so that the two of you can move forwards and improve the relationship you have. In some cases however, the best decision may be to move on and if that's the situation I'll help you work out how to do that, and also to reflect on how you can avoid repeating mistakes and make better relationship decisions going forwards.
And if you decide that you want to get out there and look for a new mate, I can support you in this mission too!
If this sounds like the help you need, contact me and in the message box give me an idea of your particular issues and concerns around your relationship. That way I can let you know if I'm confident I can help and I'll get back to you as quickly as I can. If you prefer I'm happy to offer a free, 30-min, no-strings-attached call.
Please contact me to arrange a call:
Rates: Zoom calls are GBP 90 per hour or GBP 320 for a package of 4 one-hour calls, payable in advance by bank transfer or Paypal. If you'd like an initial 30 min call, that's free!
Frequently Asked Questions
Q. Do I have to sign up for a certain number of calls?

A. Not at all. You can have as many one-hour calls as you like at whatever frequency and time is convenient for you, depending on time-slot availability – just contact me to book. You can start and stop having sessions to suit yourself. If you're just after some quick advice, a single call may suffice. More commonly, people have a call once a week for 2, 3, or more weeks to work through their various issues. And of course, to start with you are very welcome to have a free, no-strings-attached call of up to 30 mins so we can discuss how I can help and see if there's a good fit for you.
Q. What are the fees and how can I pay?

A. If you choose to have an initial exploratory call that's free for up to 30 minutes. After that the fees are 90 GBP for an hour, or 320 GBP for a package of 4 one-hour calls. Payment can be made via Paypal or bank transfer. When we make the booking I'll send you the relevant details. Fees are payable in advance of calls.
Q. What will we cover during the calls? Will I have homework?

A. We'll start by going through your experiences, your particular concerns, and we'll do our best to establish what you'd like to achieve. We'll then talk through relevant scientific concepts and personal experiences to help elucidate what's going on and the best ways forward for you. Depending on what you need I may give you questionnaires – to discover your scores/types for personality, attachment, sociosexuality - and these can be completed in your own time (to save time during the call for discussion). In cases where you'd like to have more detailed information on particular topics I can send links to articles or papers or can suggest readings, but there will be no compulsory homework!
Q. Will you keep my data safe and our calls confidential?

A. Absolutely. I will never pass on your identity or any other of your data unless explicitly agreed by you and I will never let any third parties listen to our calls.
Q. What is your cancellation policy?

A . Of course I will always do my best to honour any bookings but if I have to cancel a session I'll always offer a range of alternative times. In the event that none of these suit then I'd issue a full refund immediately. I'll also give a full refund if you need to cancel for whatever reason, unless you do so after 24 hours before the appointment, in which case I'll have to charge in full.