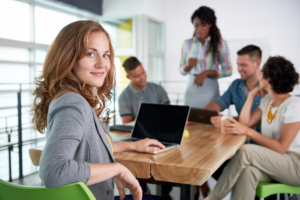 We hear constantly how women aren't assertive enough, they don't talk up in meetings enough, they don't negotiate well enough for the remuneration they deserve. Enough in comparison to what? In comparison to men of course. We need to get away from using men's behaviour as a benchmark, as the standard to aspire to.
Women, on average, have different aspirations and approaches from men and in this talk I'll discuss the fantastic qualities women bring. While many of these can hold women back in a workplace designed and dominated by men, organisations willing to embrace a female way of doing things will benefit enormously through increased productivity, team wellbeing, and the company's bottom line. I'll talk about high-profile women who have made being female their selling point and I'll show delegates how they too can capitalise on their female qualities.
Ideal Audience:
Entrepreneurs and business leaders (of any gender but especially female), and female employees with a desire to progress.