T1

As a speaker, Mairi was engaging and well prepared. The delegates unanimously loved her presentation, which was not only really interesting, funny and entertaining, but also very informative, and brought up new research that's highly relevant for our practice and, potentially, our marketing. 
Alison Campbell, Group Director of Embryology
CARE Fertility
T2

I was impressed with the way Mairi laid out a wide body of knowledge in such a way that allowed the small group to pick up specifics and explore some topics in more detail. Altogether a very comfortable, educational, and insightful day. I would happily recommend.
Patrick Eltridge, Chief Information Officer
Royal Bank of Scotland Group
T3

Dr MacLeod gave a wonderful talk on a subject which overlapped the themes of the conference, and despite the brief that entertainment was the primary objective, she also included wonderful science related to our field of Assisted Reproductive Technology, but from an evolutionary biology point of view
Bert Stewart, Chief Embryologist
Reproductive Health Group
T4

The sessions were a great grounding in some of the science behind gender imbalance and how this can play out in the Corporate world but also our personal lives… Mairi was really informative and engaging as a speaker with a relaxed style who spoke about an already much debated topic from a different perspective.
Naomi Puri, Internal Mobility Resourcing Manager
Royal Bank of Scotland Group
T5

Mairi perfectly blends current scientific thinking and humour into a truly entertaining and educational experience. 
Simon Lumsdon
Vitrolife
T6

Mairi is a fantastic speaker, full of expertise and brilliant insight about why people behave the way they do, and delivers uniquely useful advice for working women, and we're keen to work with her again very soon.
Claire Noble, Portfolio Management Senior Manager
Lloyds Banking Group
T7

Mairi's talk at our Congress Dinner was excellent – factual yet entertaining and pitched at just the right level for the audience. Our delegates thoroughly enjoyed it.
Annette Eckersley
Reproductive Health Group Congress
T8

Mairi was highly engaging and encouraged an interactive session where the audience felt invigorated to make a difference in empowering women in their various workplaces in the banking and finance industry.
Christine Craig
Women in Banking & Finance
T9

I would recommend Mairi as a public speaker and thinker who has the rare capability of demystifying complex subjects whilst putting the room at ease with them.
Alex Dunedin
Ragged University
T10

Mairi is engaging, amusing and fascinating and has such a wealth of knowledge. She seems able to adapt her talks to be relevant and interesting to many different audiences. 
Susie Lochhead,
East Coast Dental Specialists Symposium
T11

Mairi spoke for Enterprise Nation at Festival of Female Entrepreneurs in June 2019. Her presentation got the whole room of 200+ guests thinking .. laughing .. and pondering what next. Mairi is a very considered speaker. She clearly does her preparation – on who is the audience and what they're after. If you're looking for someone to inform and entertain, Mairi is your lady!
Emma Jones
T12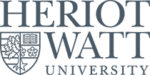 It was great to have Mairi come into Edinburgh Business School to talk to students. She contributed presentations on diversity and equality in my classes on Leadership and Entrepreneurship. Most often, diversity is studied through a social lens, and Mairi's addition of exploring these things from an evolutionary perspective was a brilliant complement. How we got here and why are key considerations in terms of how we approach gender and other diversity and equality agendas, not the least in terms of using what we know to develop and support people so that both individual and organisation may feel the benefits. Mairi's style is thoughtful and very engaging and I highly recommend her services and support.
Laura Galloway
Herriot Watt University
T13
Listening to Mairi, I had several "aha" moments that totally shifted my mindset, away from feeling "not that desirable", to thinking of dating as a process for finding the person who can fulfil my relationship needs.
Using my new mindset I wrote a dating profile based on Mairi's suggestions, and to my amazement this yielded far more (positive) responses than ever before! That's a nice confidence boost and I feel more prepared than ever to approach the dates with a mindset of testing whether the person is right for me, rather than hoping they decide I am right for them – well, hopefully it won't take too many dates where it's a match from both sides!
Martina Naversnik
T14
After just one session with Dr Mairi Macleod I have a much better insight into myself and the relationships I had been pursuing in the past. More importantly, she showed me what I should be looking for to increase the success of future relationships. Mairi's unique approach using biological knowledge helped simplify a deeply complex emotional topic and shed light on how I, personally, can now seek out meaningful intimate relationships. I'm excited to test this new knowledge and grateful for the confidence she provided to use this information.
Kate Griffin
T15
I found working with Mairi to be a really good experience.
She gently helped me explore, understand and reflect on some issues that are important for me, about what to look for in a partner at this stage of my life.  Now I really understand my attachment style and how to express my needs effectively so I can have a relationship that works well for me.
It's been 30 years since the last time I was doing this!
Marie Louise Cochrane, Edinburgh
T16
Talking to Mairi was really valuable and impactful for me, she immediately put me at ease and our conversations definitely led to new insights both in my own behaviours, and in how other people could perceive them. I also gained new insights into what I'm looking for in a good match and why those are important to me. So it helped me filter out the noise and focus on the important shared values I'm looking for. She left me feeling confident and motivated, and I know I have her full support whilst I'm on this journey.
Gina Bees, Edinburgh